Building Better Smiles. Together.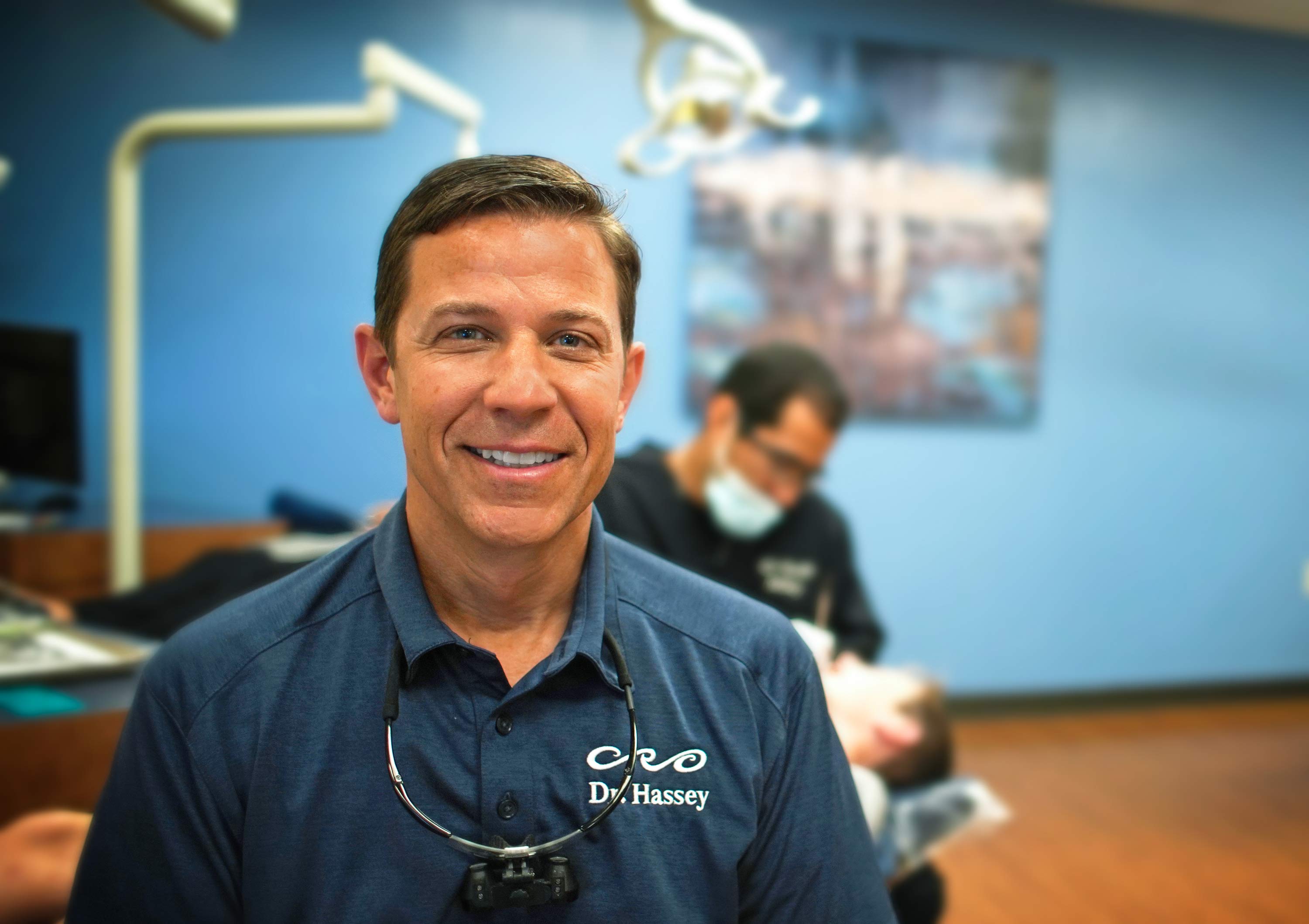 With so many options for orthodontic treatments in the North County area, we are excited you are considering us to guide you through this journey. With over a decade of experience in making great smiles, my team and I are ready to find an easy and effective solution to take your smile to the next level. Though the experience and credentials are important, what sets our team apart is our passion for what we do and our commitment to our patients and community. We are excited for you to take the next step so we can build a better smile together.

"

I can't say enough about Camino Real Orthodontics. The staff is so friendly, patient, and really know how to communicate with my boys, who are ages nine and seven years old, and can be a bit of a handful! My nine year old asks a lot of questions, but Dr. Hassey and Miss Cass are always full of energy and handle the boys well. They even personally sent my nine year old a card after he had his expander put on because he was having a difficult time getting used to it. So thoughtful!!! The staff also answers my questions thoroughly, and they really work with you no matter your budget! Camino Real really cares about their patients, and it shows."
"

My daughter has been going to both locations for a year now and we couldn't have picked a better practice. She had a really bad underbite that we addressed right away with an expander and head gear then also added a few braces along the way. In just a year her whole mouth has changed so much! We absolutely love this office and all of the staff!"
"

The experience with Camino Real Ortho has been nothing less than stellar. Customer service goes above and beyond, even on an off day at the North Cbad office,Myrna assisted our family as my son had an adjustment that needed to be checked. Thank you for all you do!"
"

Such a great practice! Everyone is helpful and friendly! My daughter is excited to come to appointments and participate in contests and activities. Such a relief to have found a place she enjoys coming to!"
"

 Outstanding staff!!! Kind, knowledgeable, and goes above and beyond to brighten your smile and day!! Highly recommend!"
OUR MOST POPULAR TREATMENTS
When it comes to our patients,  we only offer the best, most tailored treatments.  Click below to learn about our most popular treatments.
Get started today!
Complete the form below to schedule an appointment